Our History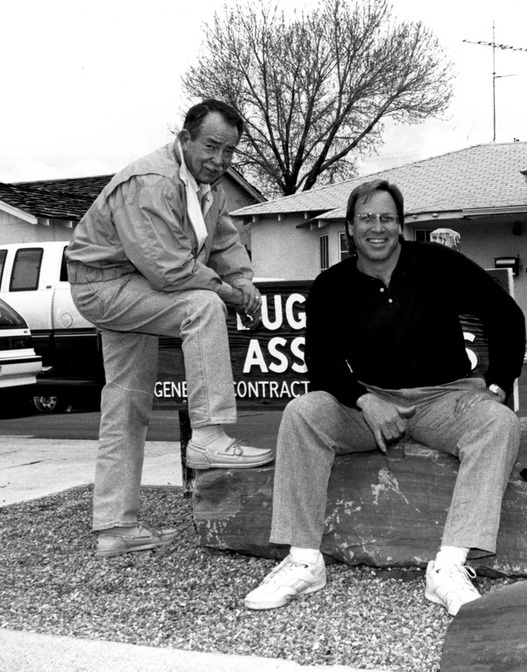 In 1952, Robert W. Bugbee (Bugs) was driving from the east coast to the west coast when his mattress fell off the back of his truck in Las Vegas, Nevada. At the time Las Vegas was a small town with only 24,000 residences living in 25 square miles, yet Bugs saw potential in the small city. He soon started U.S. Enterprises, a building and developing company before becoming a planning commissioner for the City of Las Vegas.

As Las Vegas continued to grow, Bugs started Robert's Realty in the mid-1960's, a successful real-estate company which is still around today. There was a need for affordable entry-level housing in Las Vegas so Robert founded the company, Young American Homes in the late 1960's. The focus of this company was small starter homes for young Americans. At it's peak, Young American Homes built 1,000 homes a year and is credited for building over 4,000 homes in the Las Vegas valley. Young American Homes was a very successful company and in the 1990's they sold to Falcon Homes, who became KB homes as Bugs retired.

In 1977, Robert created the company, R.W. Bugbee and Associates, Inc. with his son, Scot Bugbee as president. Scot gained much experienced through Young American Homes before his father and him ventured into their own partnership. R.W. Bugbee and Associates' reputation has grown strong since the 1970's, known for their quality work and friendly nature.

Robert passed away in 1993 but Scot has continued to grow the company into the 21st century. R.W. Bugbee and Associates is now in it's third generation as Nick Bugbee has followed in the family's building heritage. We continue to build every project with quality as the base using the best subcontractors in Las Vegas to accomplish a superior product.
---
---